4 November 2021
Jim Clark Motorsport Museum
Jim Clark is widely regarded as one of the greatest racing drivers of all time, admired for his remarkable achievements and famous for his humility. He dominated world motor racing like no one before or since in all genres of motorsport, winning the Formula 1 World Championship in 1963 & 1965 and Indianapolis 500.

This brand new, award winning visitor attraction, was officially opened by Sir Jackie Stewart OBE in August 2019 and is a must for all motor racing fans. Discover stories of Jim's greatest races, learn about his farming background and modest personality, watch films of him in action, stand in awe at the trophy collection and see some of Jim Clark's cars.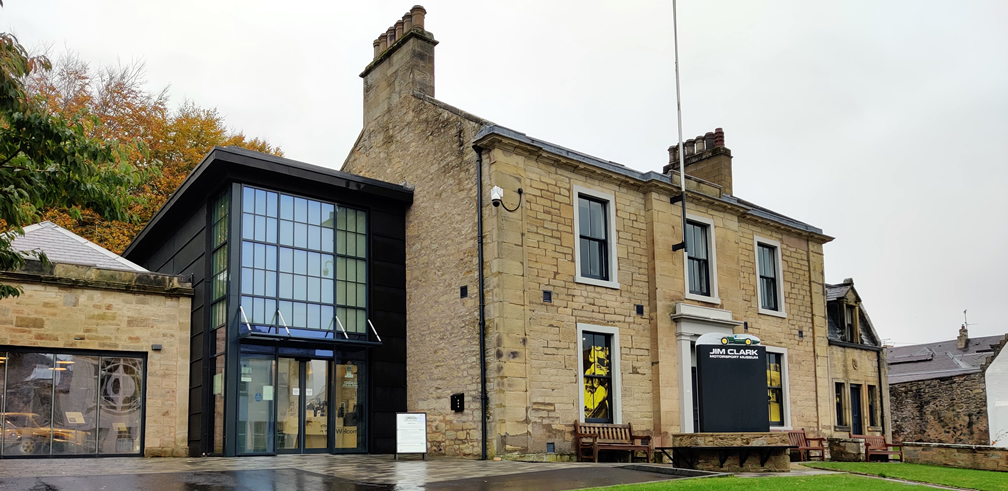 The Jim Clark Motorsport Museum in Duns in the Scottish Borders.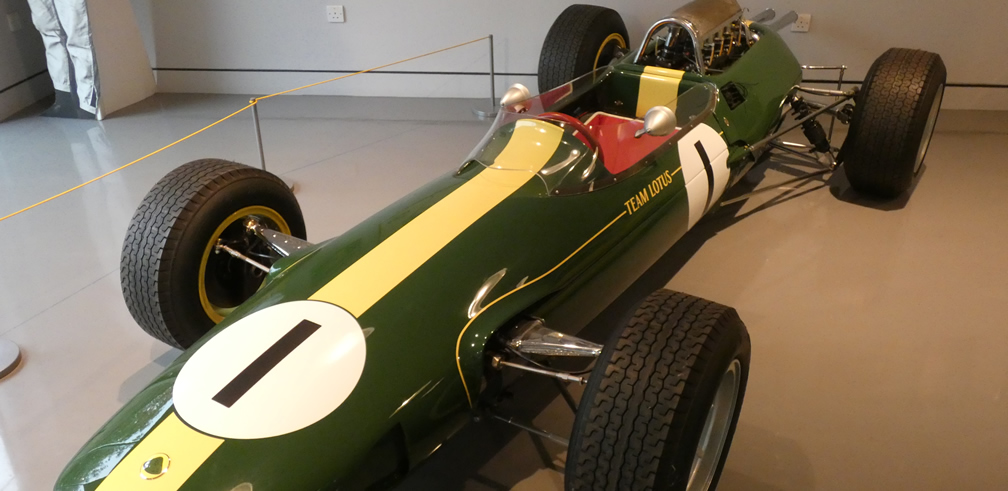 Lotus 25 R6. This car was first used in 1963 during practice for the Italian GP and then on numerous occasions in 1964, winning 4 World Championship races.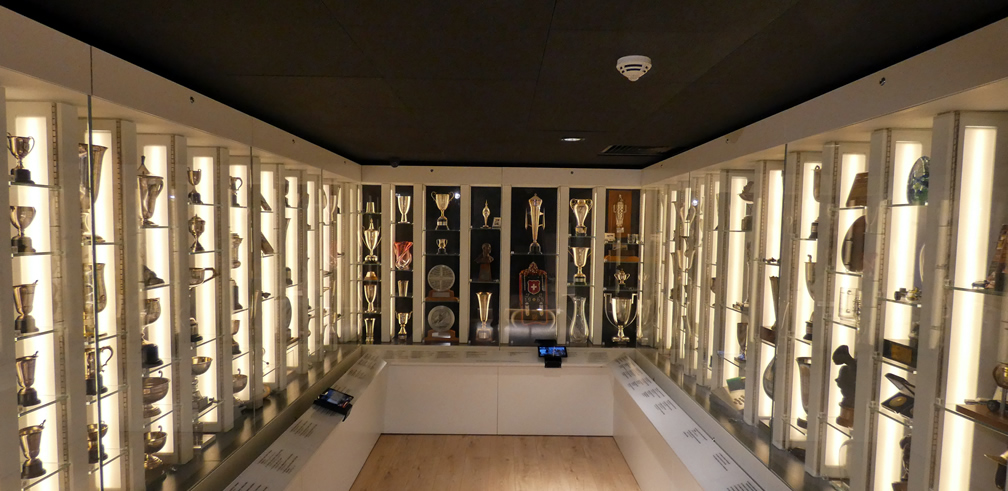 The trophy collection of a two-time World Champion …… quite impressive with some beautiful trophies.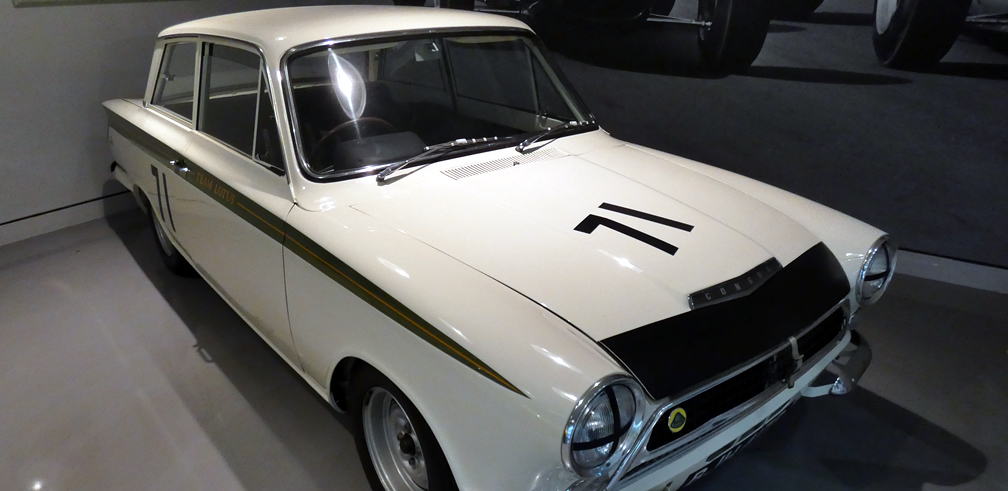 Mk 1 Lotus Cortina raced by Jim Clark when he secured the British Saloon Car Championship in 1964, a time when the drivers drove anything and everything!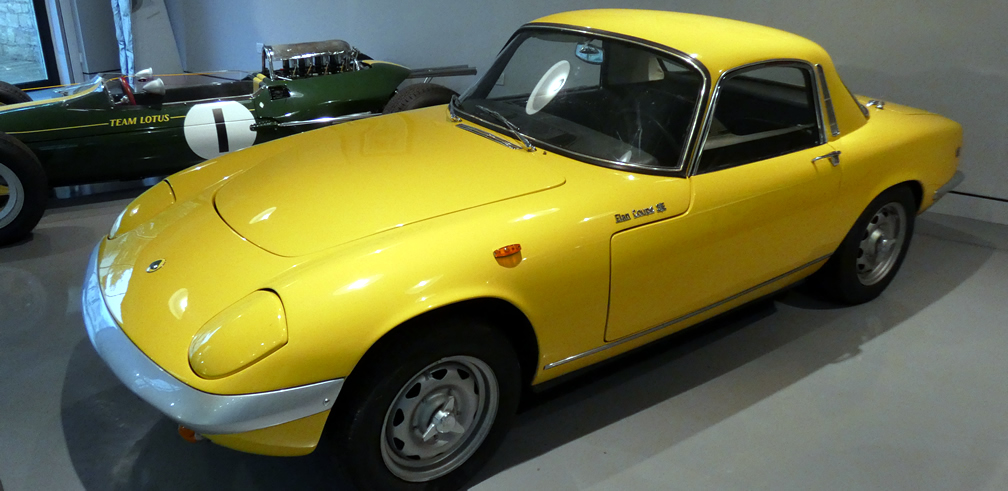 Lotus Elan S/E coupe, owned by Jim Clark, notice the left hand drive as it was kept in Paris !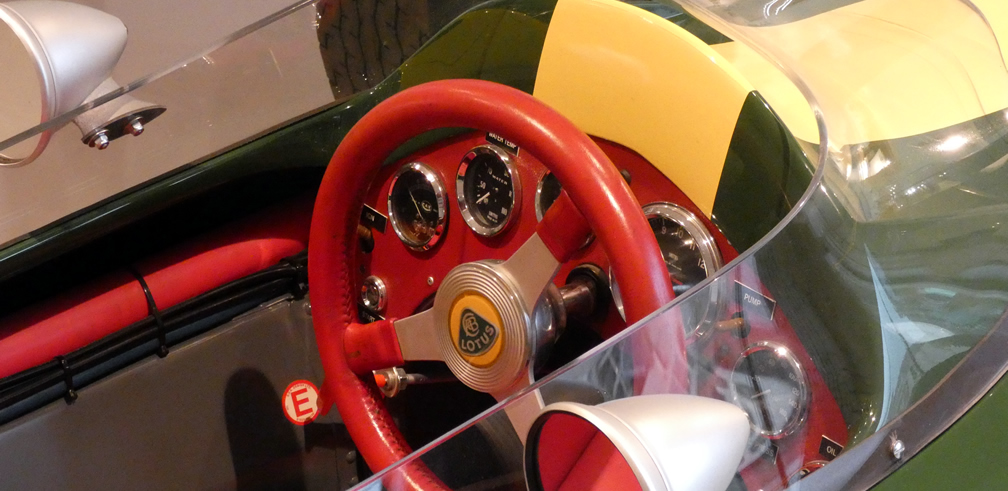 Cockpit of the Lotus 25 R6.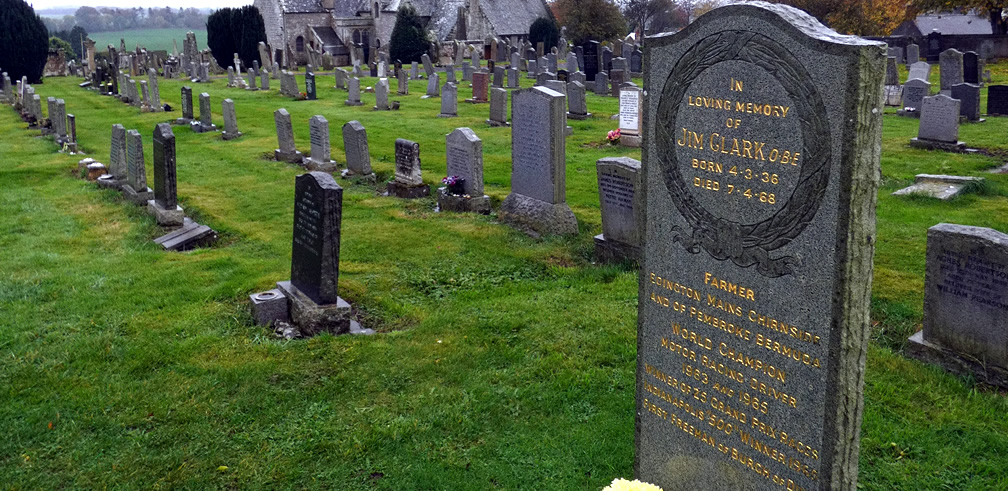 The final resting place of Jim Clark, in the cemetery of Chirnside Parish Church, Chirnside. I think it says much about the man that on his headstone, it refers to him as "Farmer", before listing his racing success.